Portable Dome Ø11m For LIGHT MOVE FESTIVAL | Kinetic Art, Lodz, Poland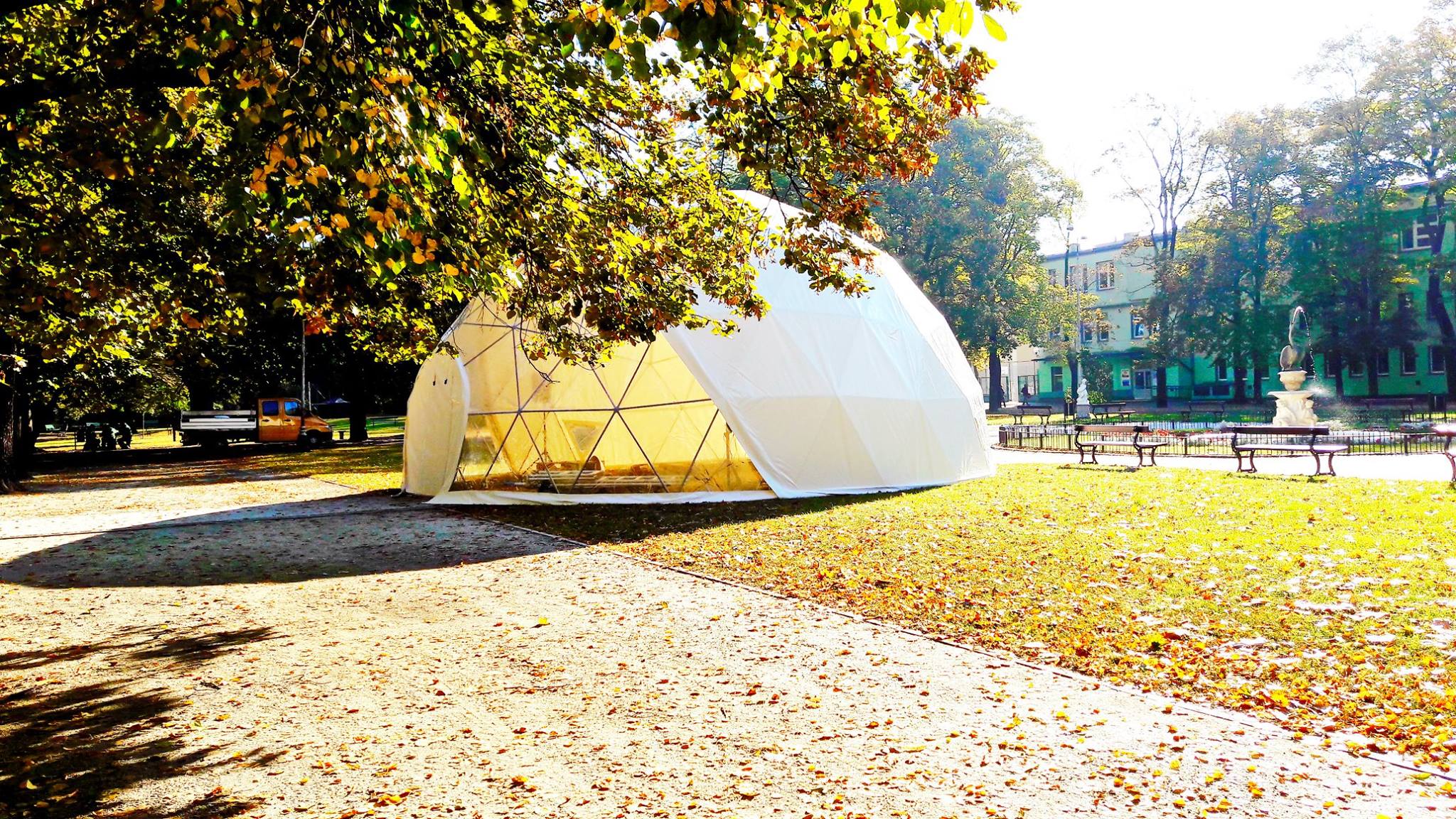 Light.Move.Festival. is a cultural and artistic event, which showsa whole different image of the city of Łódź and presents its buildings, areas and spaces in a different, magical way.
The main purpose of the Festival is to promote the cultural and creative potential of the city. Deliberate artistic use of light emphasizes the individuality and beauty of the great architecture, accentuating its virtues and ornaments. The festival offers many attractions such as large scale projections, 3D mapping, spectacular buildings illuminations, light installations and music concerts. Light.Move.Festival. became one of the most popular outdoor events in the country. During the last edition of LMF, the city was visited by more than 550,000 spectators from all over the world, which made it the biggest festival of lights in Poland. During the Festival of Light the City changes its colours and joins the prestige group of cities that organize similar light events, like Lyon, Berlin or Sydney. Be with us: 7th – 9th October only in Łódź! ABOUT THE FESTIVAL
ABOUT THE FESTIVAL http://en.lmf2016.lmf.com.pl/o-festiwalu/idea/
We produce the highest quality and top-level architectural projects for the commercial, housing, healthcare and education markets. Design and construction of space frames, domes, shells and free-form structures whose products meet the requirements of sustainable buildings. Geodomas maintains high engineering standards and talented management to consistently ensure that the design, construction and maintenance requirements of each design and application are accessible.


We ship resort structures around the world for all kinds of purposes. No matter where your resort or camp is located – whether on water, rocks, desert, sand, grassy plains, tropical beach, ice field or dense rainforest – we will ensure that it is designed, built and built to be environmentally and economically sustainable, secure and durable.
ONLINE SHOP
Portable Domes
Our
Projects