Portable Dome Ø8m for BAQUEIRA/BERNET : VAL D'ARAN, Spain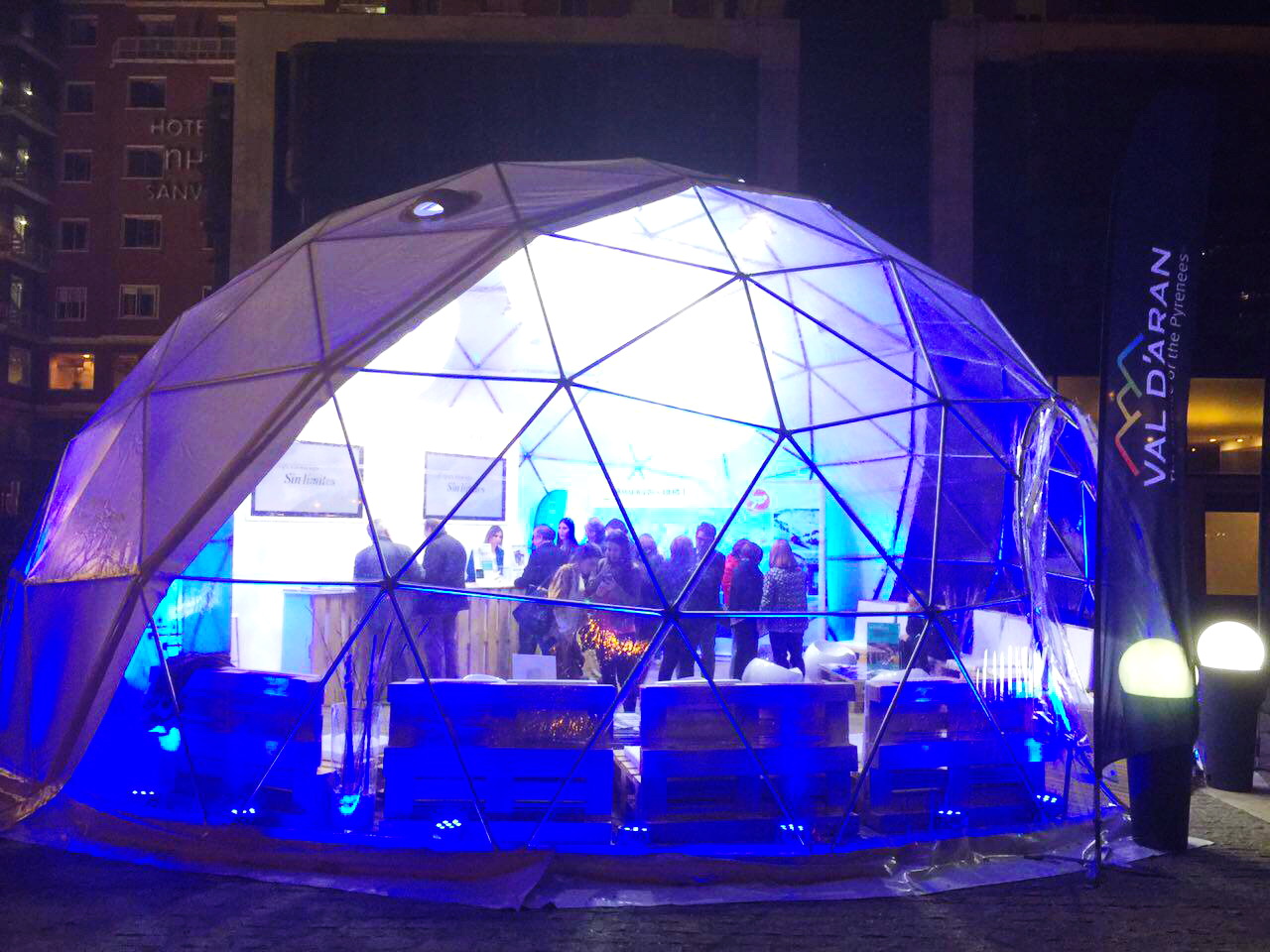 Baqueira Beret, the largest ski resort in Spain
We know that the snow and you have a special relationship. That's why we provide you with the best quality of snow you can imagine. Be captivated by the unique natural beauty of the Atlantic side of the Pyrenees. Baqueira snow and you speak the same language.
The ski resort Baqueira/Beret is located in Val d'Aran (Spain, Catalonia (Catalunya), Lleida). For skiing and snowboarding, there are 150 km of slopes and 5.5 km of ski routes available. 28 lifts transport the guests. The winter sports area is situated between the elevations of 1,471 and 2,510 m.
The Baqueira Beret ski resort is one of the most well-known in Spain. It is also one of the largest and best ski resorts in the Pyrenees. It stretches across Baqueira, Beret and Bonaigua. The slopes at Bequeira Beret are mainly accessed with modern chairlifts. Due to the snow-reliable location, the ski season usually begins in November and goes until the end of April. Ski holiday accommodations are found in the village of Baqueira.
http://www.baqueira.es/


We produce the highest quality and top-level architectural projects for the commercial, housing, healthcare and education markets. Design and construction of space frames, domes, shells and free-form structures whose products meet the requirements of sustainable buildings. Geodomas maintains high engineering standards and talented management to consistently ensure that the design, construction and maintenance requirements of each design and application are accessible.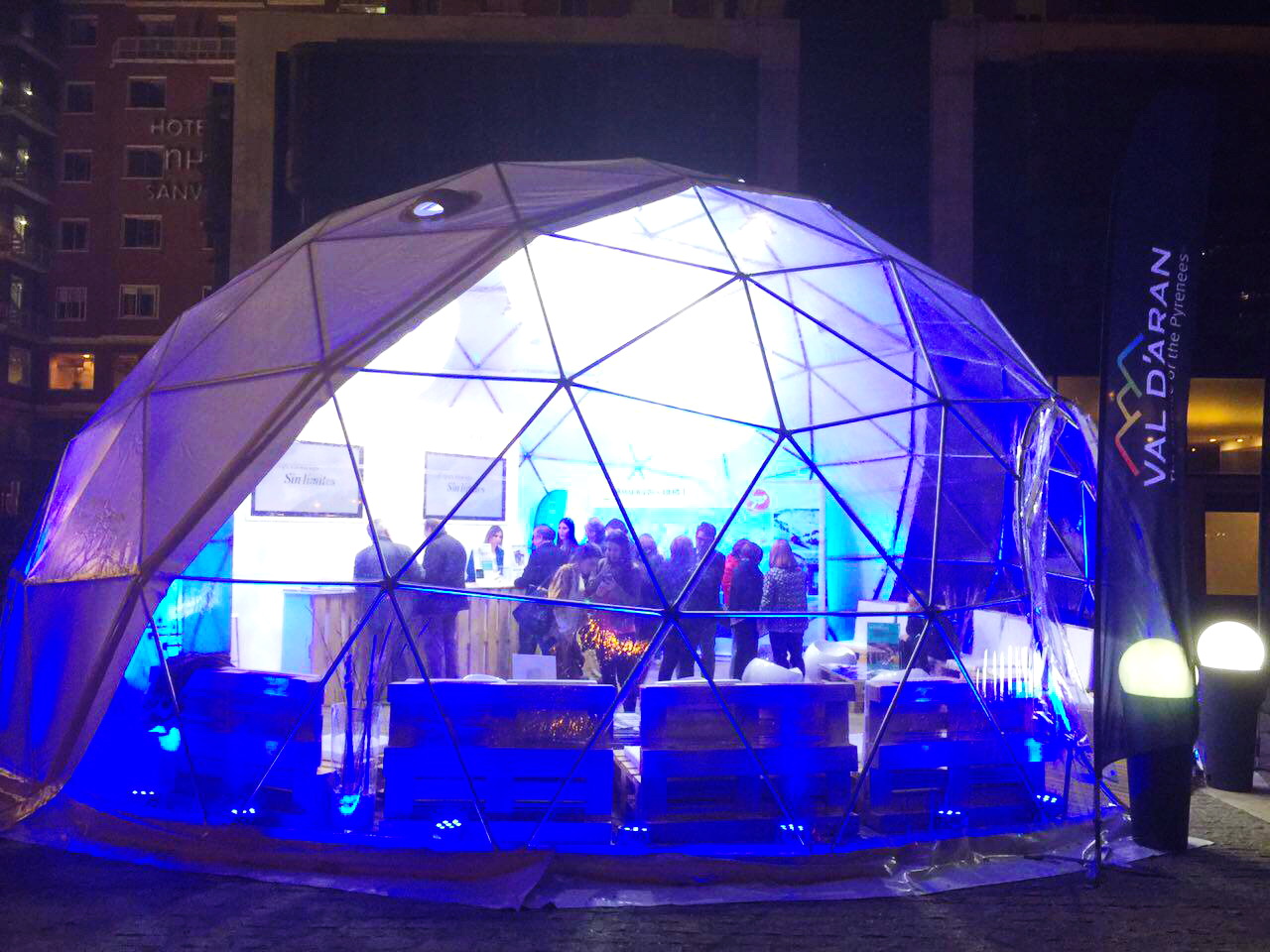 We ship resort structures around the world for all kinds of purposes. No matter where your resort or camp is located – whether on water, rocks, desert, sand, grassy plains, tropical beach, ice field or dense rainforest – we will ensure that it is designed, built and built to be environmentally and economically sustainable, secure and durable.
ONLINE SHOP
Portable Domes