Portable Ø8m Dome for Women Alpine Ski Championship 2012 Soldeu, Andora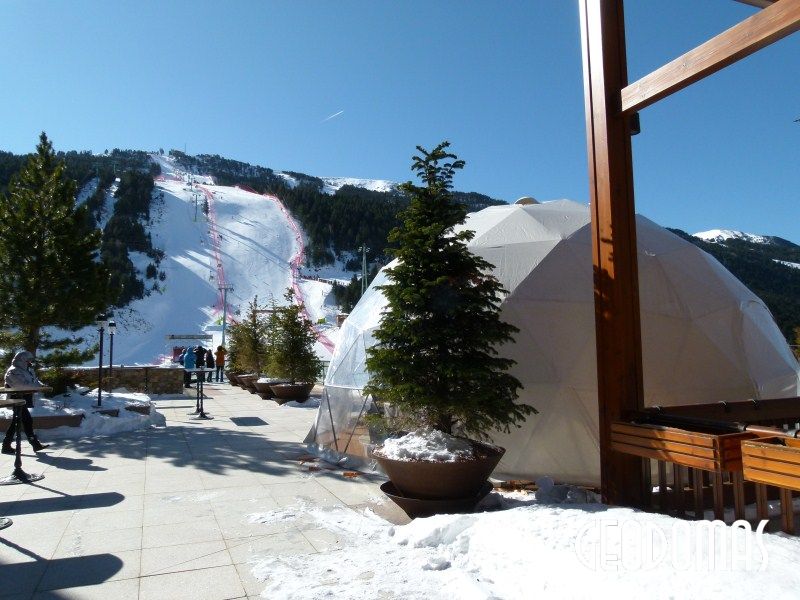 Women Alpine Ski Championship 2012 Soldeu.
The 46th World Cup season began on 22 October 2011, in Sölden, Austria, and concluded on 18 March 2012, at the World Cup finals in Schladming, Austria.
Two pre-Olympic races took place at Rosa Khutor, the alpine venue for the 2014 Winter Olympics in Sochi. Two city events, first held as a part of World Cup in the 2011 season, were scheduled for Munich and Moscow, but the Munich event was cancelled due to warm temperatures.
Rental of a geodesic dome for our partners in Andorra, Soldeu for 3 days with mounting and dismounting. Dome of 8 meters in diameter, 70% covered by white colored canvas, and the rest transparent canvas.

Enjoy your dream home or personal studio. There is much time and financial investment required for traditional construction. The domes of our eco-living are built easily and quickly, reducing construction costs, using the least resources to close the space, and they are unique at an affordable price.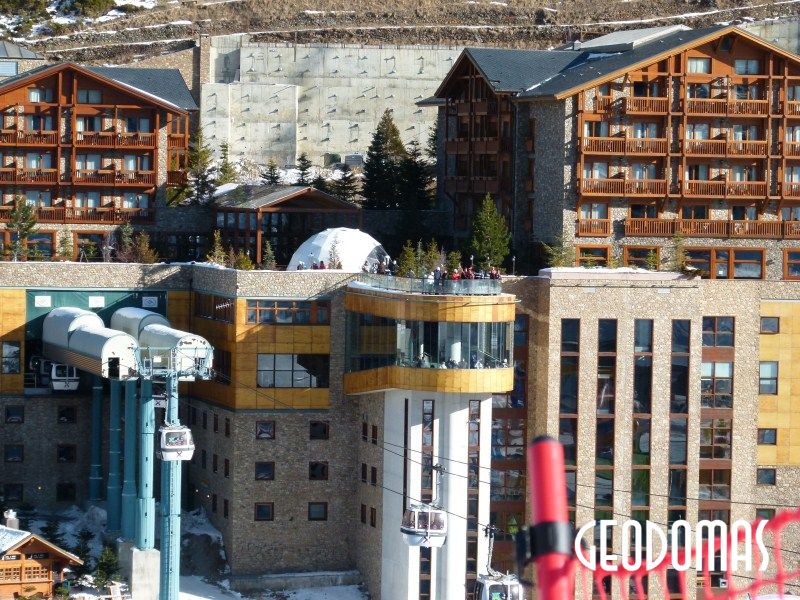 We ship resort structures around the world for all kinds of purposes. No matter where your resort or camp is located – whether on water, rocks, desert, sand, grassy plains, tropical beach, ice field or dense rainforest – we will ensure that it is designed, built and built to be environmentally and economically sustainable, secure and durable.
Additional Info
Object page: GEODOMAS SPAIN
Object address:Soldeu
Technologies: Portable domes
Project date:2012
Floor area, m2:50
Cover area, m2:100
Geometry type:Icosahedron

ONLINE SHOP
Portable Domes