Ø28m H14m DOME for NISSAN JUKE TOWN PARTY feat M2O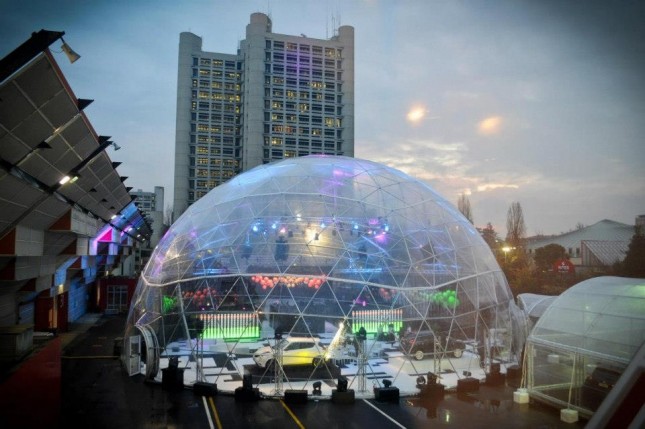 Dome 28 meters in diameter, placed in Bologna (Italy) to promote new models of Nissan Juke.
At the Bologna Motor Show 2012 Nissan has brought its range of sport cars and surprised even the unique Juke-R. Exhibited for the first time in Dubai in January 2012 this car has been a great success so the Ray Mallock Ltd. under the supervision of Nissan Technical Centre Europe decided to continue the development of the car. The engine is the 3.8 V6 twin-turbo from GT-R r35 with 545 hp capable of pushing the little juke to 275 km/h and sprint from 0 to100 km/h in about 3 seconds! Of course the package includes four-wheel drive, the semi-automatic 6-speed gearbox, front double wishbone suspension and multilink at the rear. Body added vitamins and enlarged to accommodate the huge 20″ forged aluminum wheels.
To drive the car was present the Italian F1 driver Vitantonio Liuzzi that despite the adverse weather conditions had fun with the car, making some funny drifts.

We produce the highest quality and top-level architectural projects for the commercial, housing, healthcare and education markets. Design and construction of space frames, domes, shells and free-form structures whose products meet the requirements of sustainable buildings. Geodomas maintains high engineering standards and talented management to consistently ensure that the design, construction and maintenance requirements of each design and application are accessible.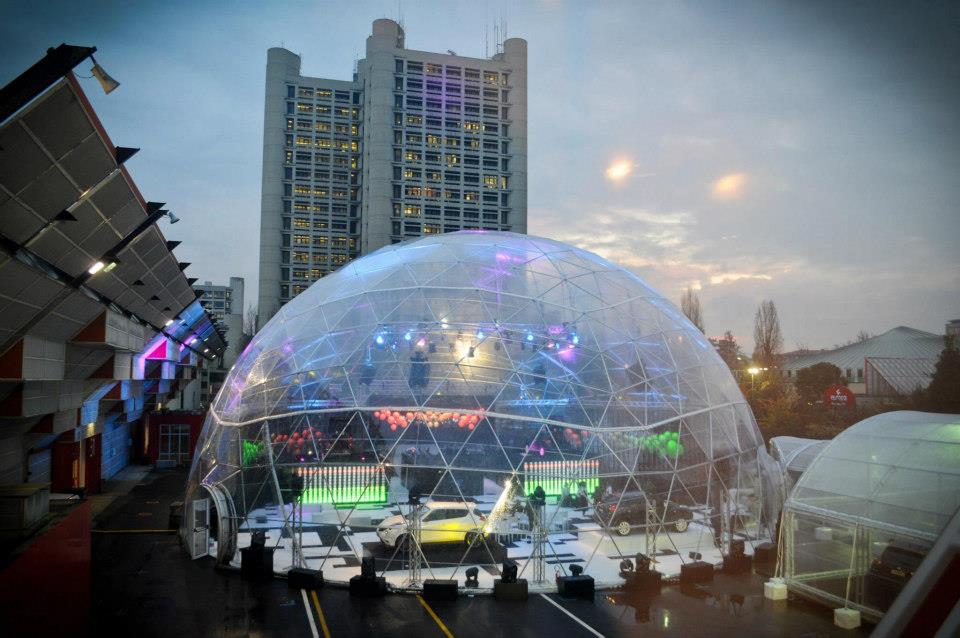 We ship resort structures around the world for all kinds of purposes. No matter where your resort or camp is located – whether on water, rocks, desert, sand, grassy plains, tropical beach, ice field or dense rainforest – we will ensure that it is designed, built and built to be environmentally and economically sustainable, secure and durable.
ONLINE SHOP
Portable Domes
Investments Projects